Shattering Shadow
A film by Patrick Dechesne et Alain-Pascal Housiaux, 2014
-
Genre: Drama
Languages: Amharic, French
Subtitles: French or English
Format: 1 :1.85
Soud: Dolby SR
Duration: 82 min
Countries: Belgium, Ethiopia, Germany
Year: 2014
SYNOPSIS
-
A young fisherman flees his home after his village was massacred. Along his escape, he looses himself in the geological wonder of his land. 40 years later in Europe, Adisu is an old taxi driver in search of a memory of a lost love.
CREDITS
-
Directed and written by Patrick Dechesne & Alain-Pascal Housiaux
Cinematography: Frédéric Noirhomme, with the participation of Hélène Louvart
Film editing: Marie-Hélène Dozo
Sound: Nico Bunnik
Sound mixer: Thomas Gauder
Set decoration: Sophie Dubuisson
Costume design: Marie-Paule Brauers
Makeup: Garance Vanrossum
Cast:
The taxi driver: Joseph Farroul
Adisu (20 yo.): Abebe Ephrem Walle
The parking lady: Sara de Roo
The taxis operator: Philippe Jeusette
The desert's woman: Tsega Yitbarek
The Ethiopian grandfather: Aba Birhanu Sahlen
Adisu (10 yo.): Fitsum Alemnew
Young Théo: Sofiane Henry
The Afar sheperd: Alli Mohamed
Produced by Joseph Rouschop & Valérie Bournonville (Tarantula Belgium), Johannes Rexin & Bettina Brokemper (Heimatfilm), Patrick Dechesne & Alain-Pascal Housiaux (Heur-film), Daniel Taye Workou & Meseret Argaw (Birabiro Films)
GALLERY
-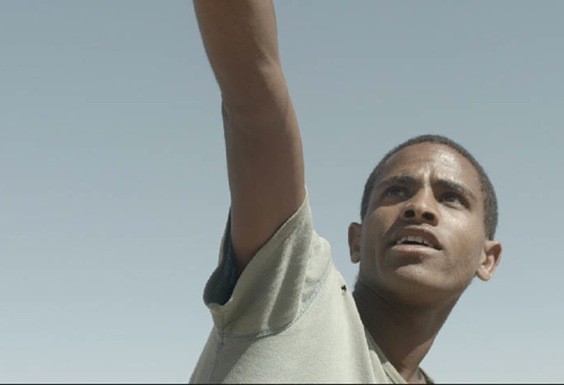 -
-
-
FESTIVALS
-
International Film Festival Rotterdam 2014 (Bright Future)

Munich International Film Festival

Tübingen International French-Speaking Film Festival, International Competition

Namur International Festival of French-Speaking Film

CPH:PIX de Copenhague 2014

Quinzaine du cinéma francophone Paris
DIRECTOR
-
After sharing a brilliant career as artistic directors, crowned in 2009 by the Golden Horse Award (Asian Oscar) for the scenery of "Face" by Tsai Ming-Liang (co-produced by Tarantula), Patrick Dechesne and Alain-Pascal Housiaux now assume the role of director for the first time. Their first feature film plunges us into a deep journey between Europe and Africa nuanced between light and shadow.
PRESS REVIEWS
-
"On se promène à la frontière de la vie et de la mort, entre passé et présent, en quête d'un éclat furtif. Les acteurs, la plupart amateurs, se donnent avec pudeur, jouant naturellement la mise en abyme de leur personnage. Une femme passe, incarnation de la force de l'espoir. Et Adisu prend la figure de l'exilé universel."
Fabienne Bradfer / Le Soir
"Un film poétique sur la douleur de l'exil."
Suricate Magazine
" Film suggestif, cinéma d'errance, gardant plus le focus sur des visages et des moments quasi "oniriques", ce voyage au plus profond d'une âme humaine laisse l'explicite au vestiaire, se joue de la decontrution narrative, et prend parfois un moment de flottement pour nous montrer en gros plan (magnifique) le visage d'Adisu âgé."
Cinenews